since I've blogged partially, as most of you should know, because of my HSC. For those of you who dont know what the HSC is,
-

shifty eyes

-
its pretty much University entrance exams, or High School Certificate.
So, what else have i been up to other than trying to study (procrastinate) my ass off? You may ask.
Well, i have been tweeting with Bruna Tenorio. Yes. THE Bruna Tenorio who has multiple campaigns under her belt including one with Anna Sui, and she's walked Versace like 4 times.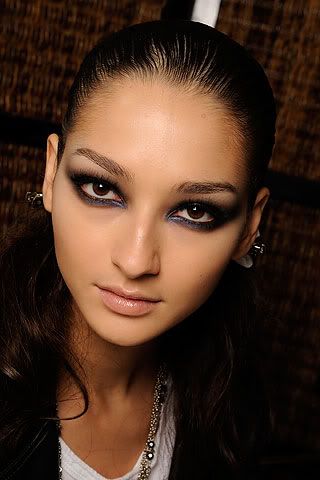 She's thuper duper nice!
However, i have NOT been booking test shoots, been receiving test shoot prints and CDs back, neither have i submitted to Platform yet.
Cmon Jysla Kay, maths will be over
today
! We can book a reshoot!