Is the Versace Fall/Winter 2010 menswear collection not the epitome of perfection?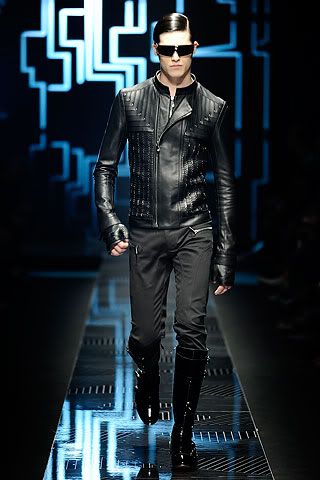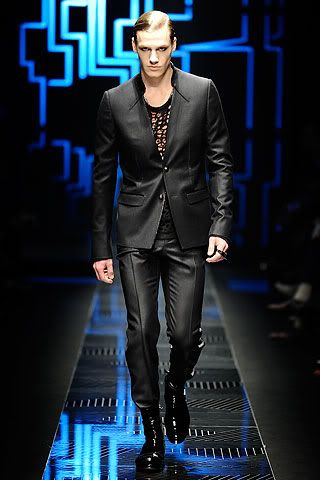 The show began with a provocative parade of mysteriously smoldering boys decked out in biker jackets paired with slim fitting pants. Despite the rough, bad boy theme, an intricate design process was seen through the delicate balance of leather, wool, metal, mesh and silk.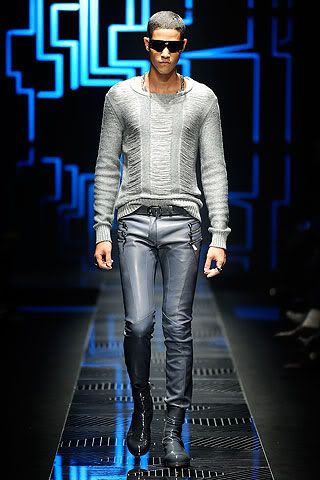 Cool, subtle colours mixed with looser silhouettes came crawling in midway through the show, revealing a slightly more relaxed, multifaceted side to the Versace man of next season.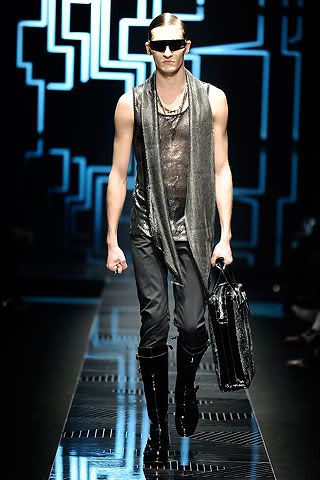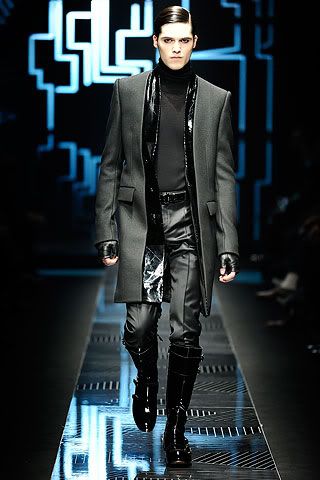 Evening looks saw the reintroduction of metal mesh in scarves and shirts, and this time, not exclusively to womenswear. The fit of the tops became more body concious, with slick evening shirts and flashy singlets balanced under looser fitting jackets and coats.
With so many concepts, textures and detailing within the one collection, why wear anything else?